02/10/2023
The INNOMEM project was showcased at ECCE 2023
---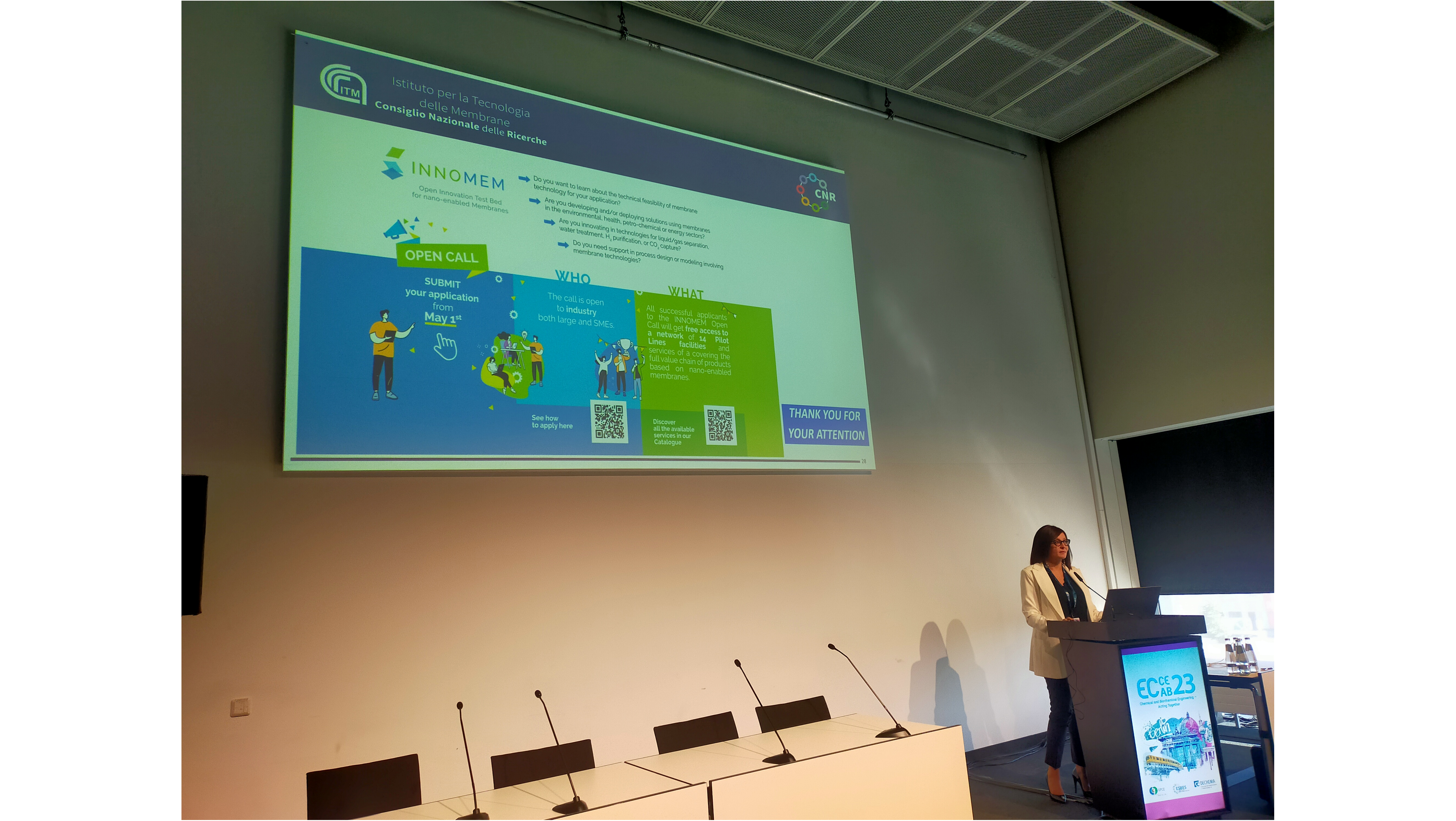 ---
The INNOMEM project was showcased at the 14th edition of ECCE: the European Congress of Chemical Engineering.
Adele Brunetti from CNR-ITM hosted a presentation on "Advanced membrane operations for the hydrogen separation, purification and conversion into liquid carriers" during the special session "Hydrogen for a decarbonized future".
It was the perfect occasion to also present the INNOMEM project Open Calls! If your innovations orbit around liquid/gas separation, water treatment, H2 purification, or CO2 capture, submitting an application to the INNOMEM Project Open Calls is your golden ticket to unlock untapped potential!
---