14/09/2023
INNOMEM at the International Conference of Sustainable Environmental Technology (ISET) 2023
---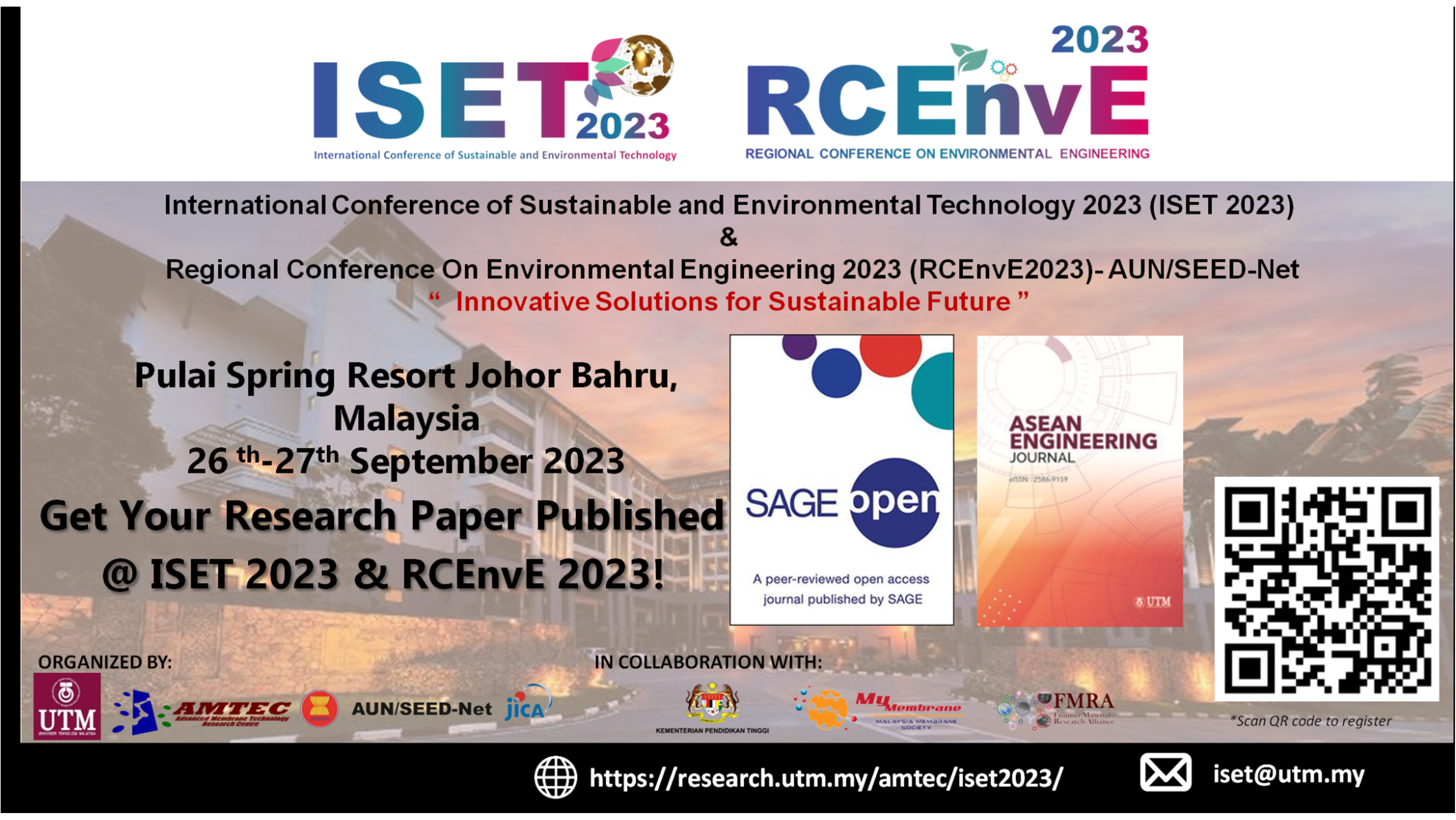 ---
INNOMEM is excited to announce its participation in the International Conference of Sustainable Environmental Technology (ISET) 2023!
This prestigious event will take place from September 26th to 27th, 2023 in Johor Bahru, Malaysia.
We're thrilled to share our latest achievements in the development of the Pilot line, a collaborative effort with Aston University, Imperial College of London, and Liqtech. Don't miss our presentation titled 'Biochar-Fe/Zn Composite Nanomaterial Embedded PES Supported TFN Membrane for Salt Removal'.
Stay tuned for more updates!
---