22/10/2021
INNOMEM Virtual Testing Lab
---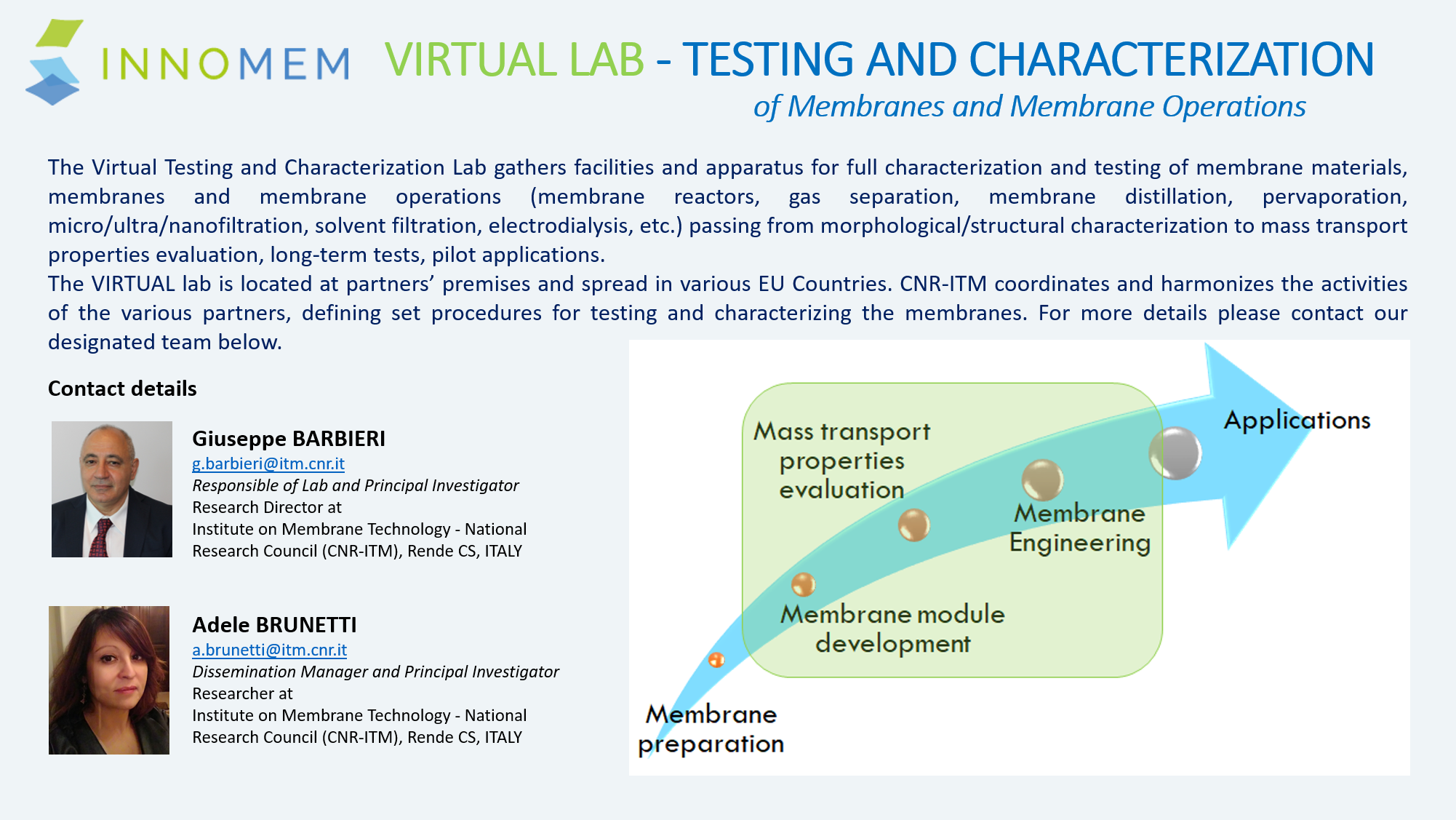 ---
The Virtual Testing and Characterization Lab gathers facilities and apparatus for full characterization and testing of membrane materials, membranes and membrane operations (membrane reactors, gas separation, membrane distillation, pervaporation, micro/ultra/nanofiltration, solvent filtration, electrodialysis, etc.) passing from morphological/structural characterization to mass transport properties evaluation, long-term tests, pilot applications.
The VIRTUAL lab is located at partners' premises and spread in various EU Countries. CNR-ITM coordinates and harmonizes the activities of the various partners, defining set procedures for testing and characterizing the membranes.
For more details please visit the following link.
---