14/10/2021
INNOMEM Virtual Lab
---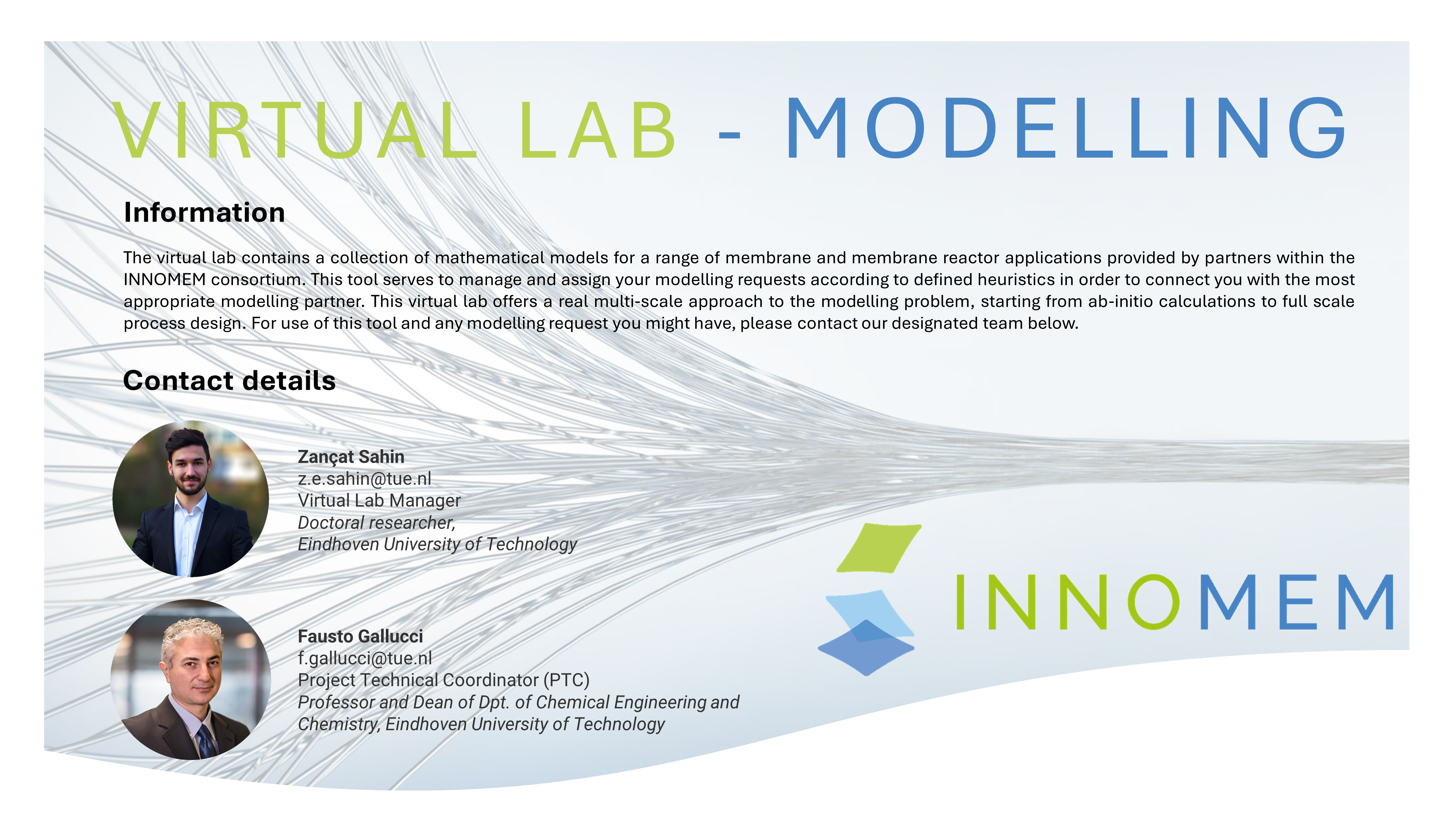 ---
A new feature is now available on the INNOMEM website!
Our virtual lab contains a collection of mathematical models for a range of membrane and membrane reactor applications provided by partners within the INNOMEM consortium.
For use of this tool and any modelling request you might have, please visit our page at the following link.
---