18/01/2023
Great success for the INNOMEM Open Calls Webinar!
---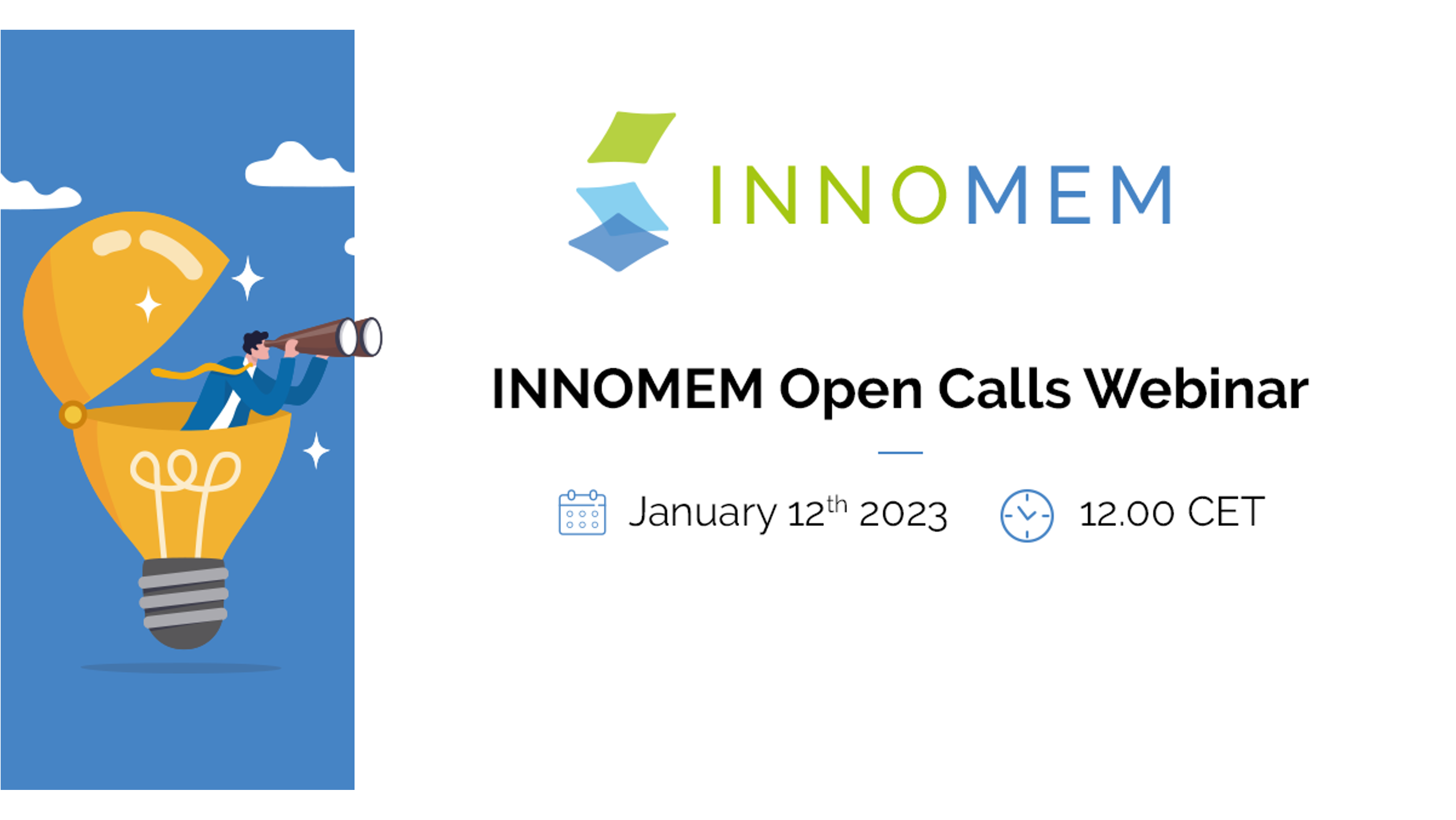 ---
On January 12th, PNO Portugal hosted the INNOMEM Open Calls Webinar, aimed at presenting how to access – free of charge – specialized services in the field of membrane technologies.
The online event focused on the INNOMEM Applications and available services and how to participate in the project Open Calls.
Take a look at the recording of our event to discover how the Open Calls work, including practical examples of how the pilot lines can be involved in a selected project and the great benefits of these innovative technologies for industries.
Our Open Calls are still running – submit your application by January 31st!
---