23/12/2022
INNOMEM Open Calls Webinar
---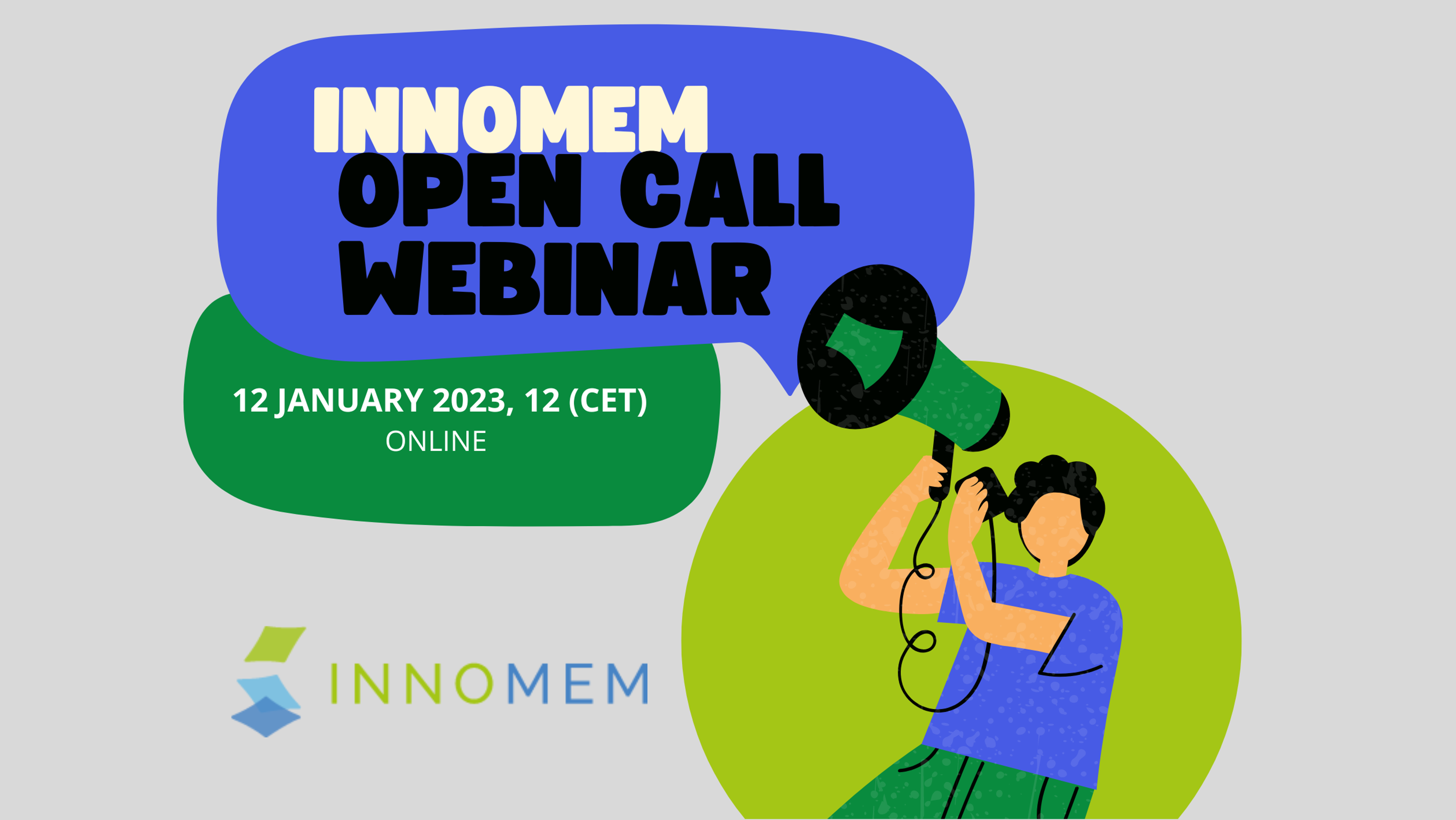 ---
Are you an SME or a large company looking for solutions using nano-enabled membranes in the environmental, health, and energy sectors?
Are you looking for novel technologies for liquid/gas separation, water treatment, H2 purification, or CO2 capture?
Join the INNOMEM Open Calls webinar on January 12th, 2023, at 12 (CET) to learn more about the INNOMEM project and understand what the benefits of an Open Innovation Test Bed are.
This is an opportunity to discover how the Open Calls work, including practical examples of how the pilot lines can be involved in a selected project and the great benefits of these innovative technologies for industries.
Take a look at the event AGENDA.
Register at the following link and discover more about the Open Calls!
---