25/10/2023 Aachen, Germany
15th Aachener Tagung Wassertechnologie
---

---
The 15th Aachener Tagung Wassertechnologie (ATW) will take place on the 25th and 26th of October 2023 in the Eurogress in Aachen, Germany. The conference will focus on the various applications, processes and departments of water treatment and wastewater treatment. The reflection of the current state of the art in research, science and technology is the main intention of the conference.
A strong presence of experts from the fields of process engineering, water management and the operation of water treatment and wastewater treatment plants characterizes the ATW for years. With more than 400 participants, the event offers a broad discussion forum and enables direct exchange between members of companies, research institutions and administration.
The conference language is German.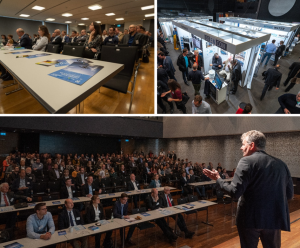 ---