27/10/2022
INNOMEM Open Calls – free access to facilities and services based on nano-enabled membranes
---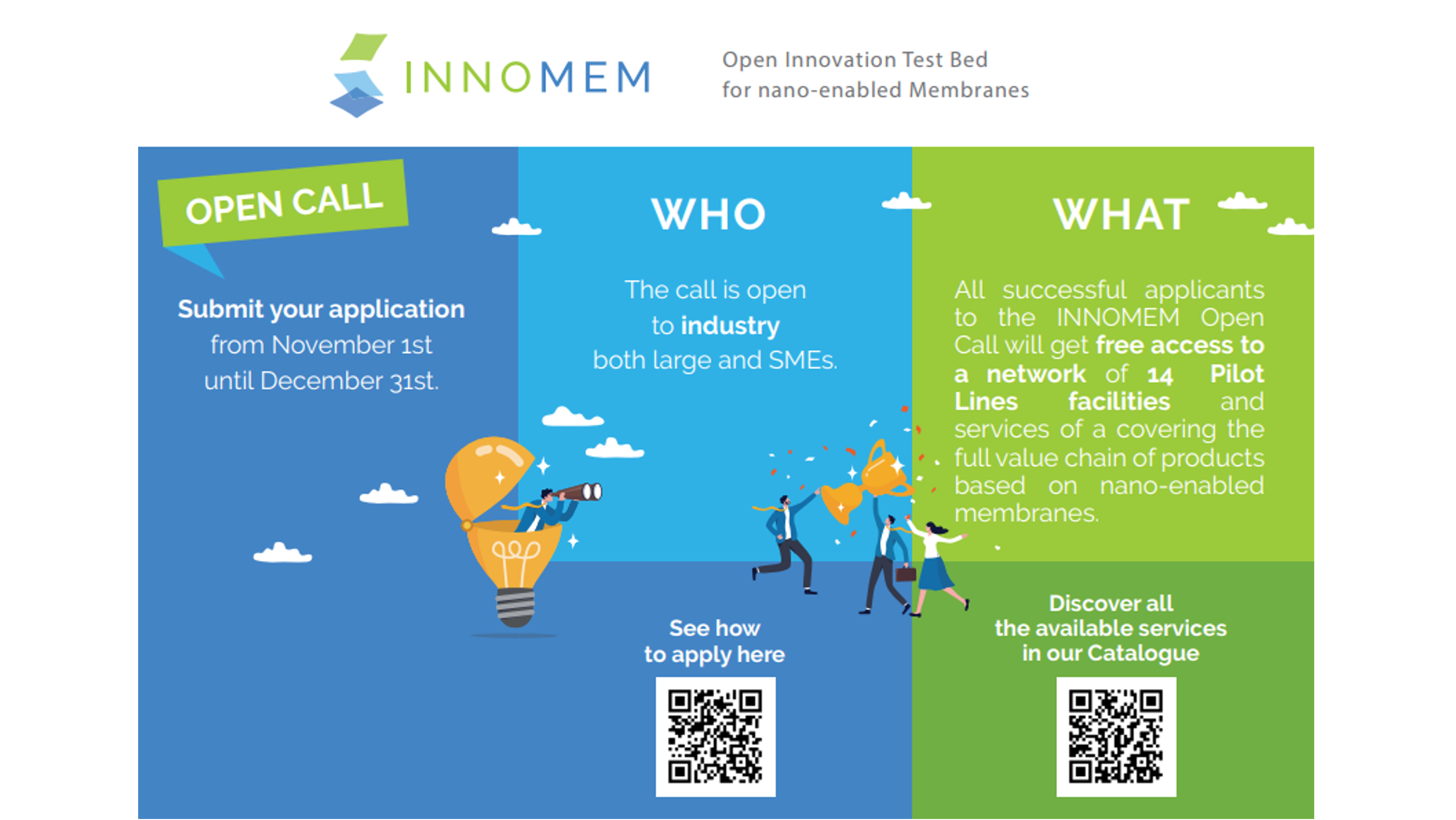 ---
On November 1st, 2022, the INNOMEM Open Calls will be launched!
Submit your application by December 31st to access facilities and services based on nano-enabled membranes. Take a look at the catalogue to discover what services you can get from our OITB!
Want to discover more? Contact the OPEN CALL HELPDESK: opencall-helpdesk@innomem.eu.
---