12/12/2022
The INNOMEM Open Calls
---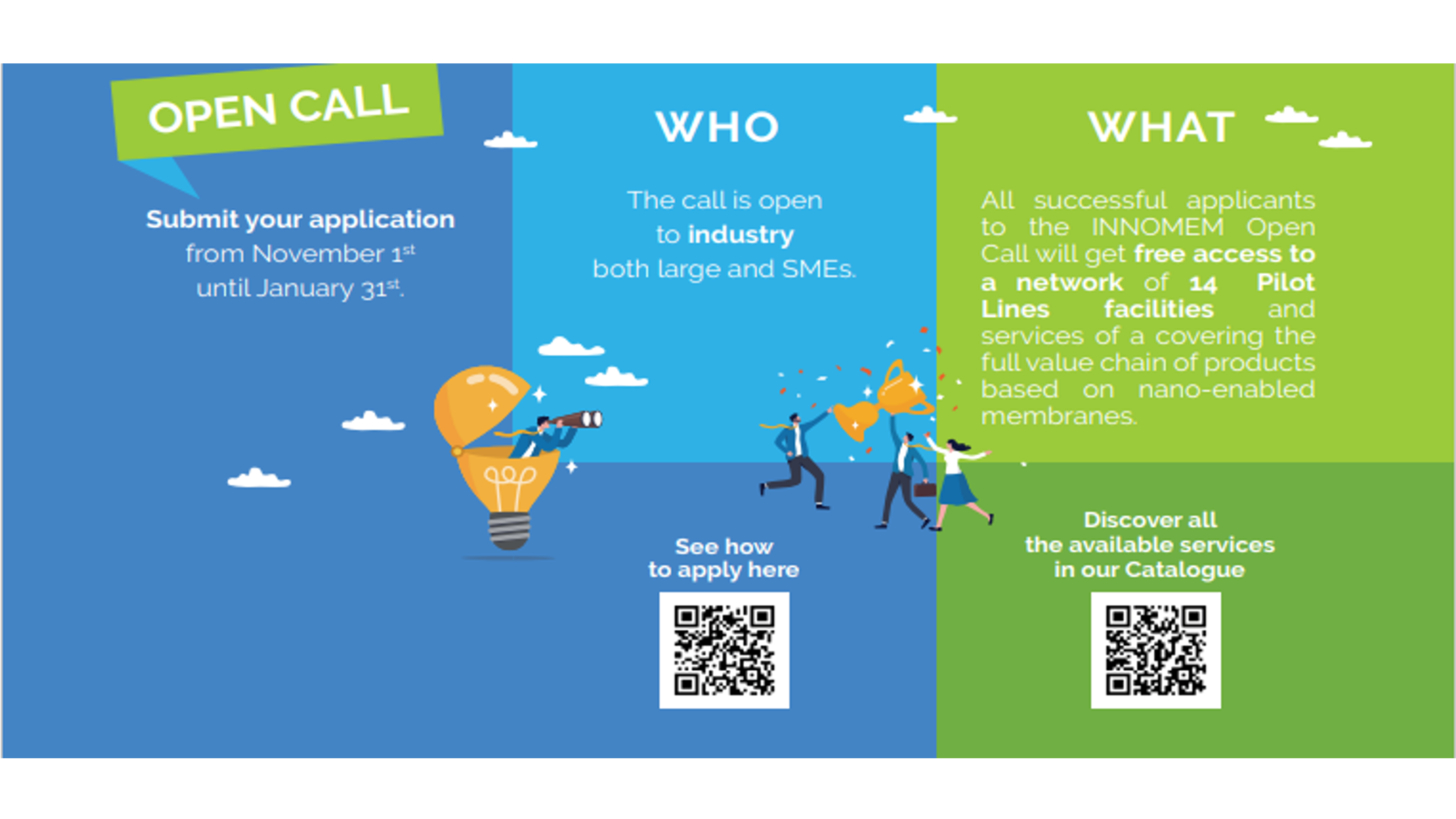 ---
On November 1st, 2022, the INNOMEM Open Calls have been launched!
Submit your application by January 31st, 2023, to access facilities and services based on nano-enabled membranes.
The open calls will allow to take into account the needs of industries and SMEs and simplify their search, with a one-stop to access and choose within an EU boutique of experts and assemble the best service portfolio for every need. Take a look at the catalogue to discover what services you can get from our OITB.
Want to discover more? Contact the OPEN CALL HELPDESK: opencall-helpdesk@innomem.eu.
---