05/12/2022
The first INNOMEM workshop
---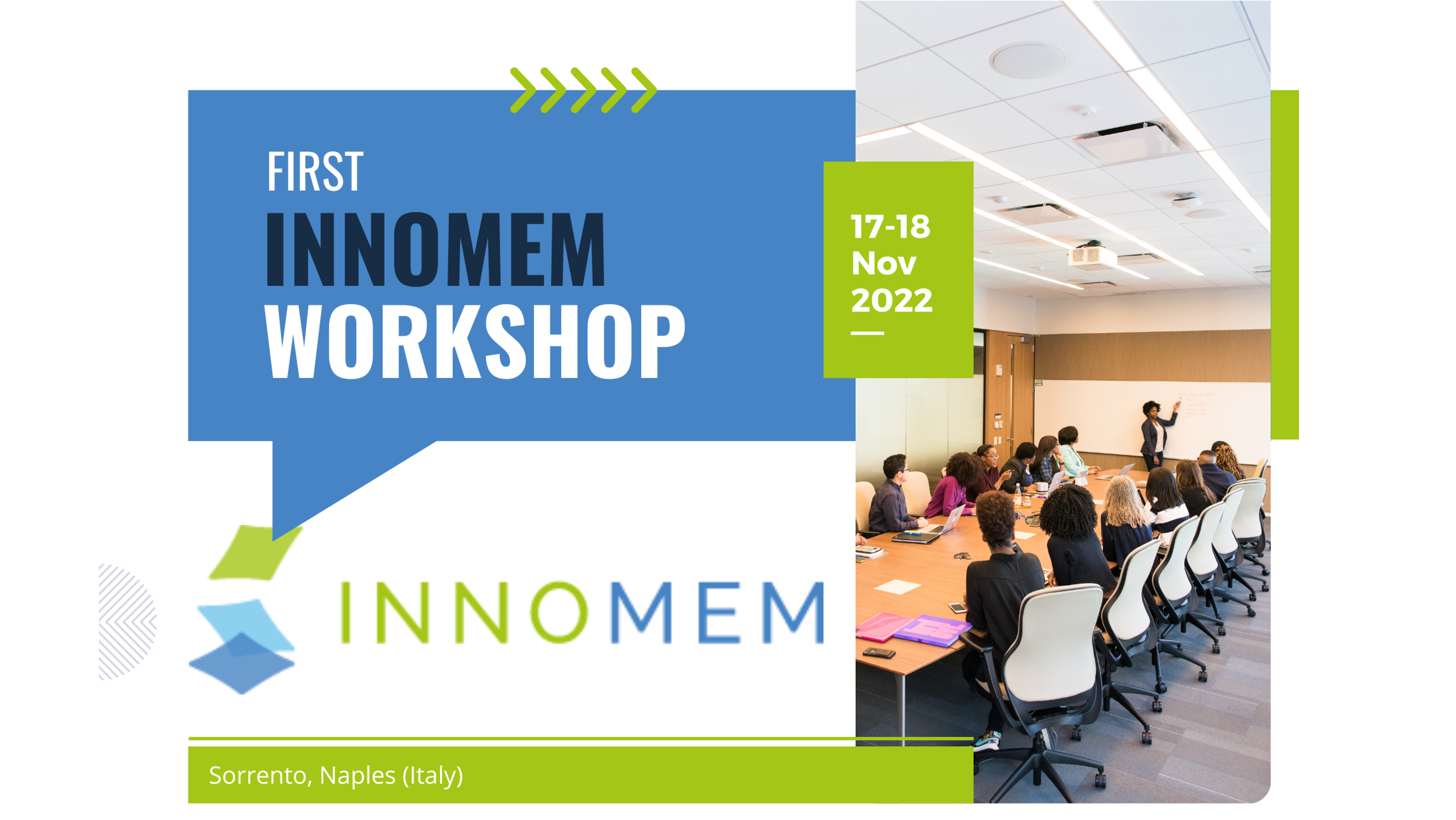 ---
On November 17-18, 2022 the First INNOMEM Workshop was held at the Hilton Sorrento Palace hotel & Conference Center, Sorrento (NA), Italy, organized by CNR-ITM.
The most recent achievements of the projects on the main different types of membrane materials were discussed with different actors in the ecosystem, industries and end-users, SMEs associations, policy makers, EC, and journalists.
We were joined by over 60 participants on-site and on-line representing about 40 public research institutions and private companies that tirelessly work towards a more sustainable development of membrane technologies and processes across Europe and beyond.
Discover more!
---