21/06/2023
Did you miss our webinar? Take a look at the recorded session!
---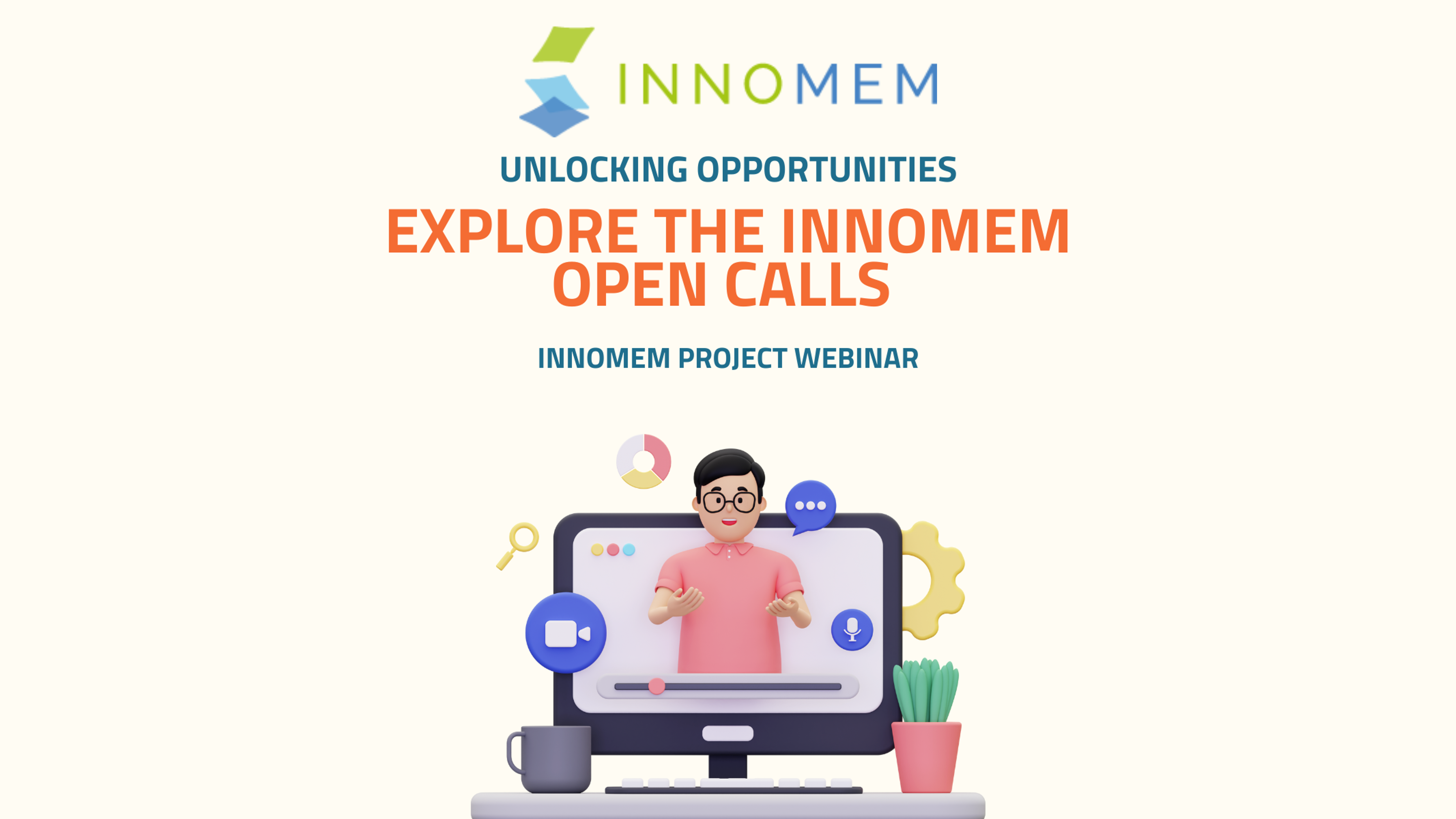 ---
On June 15th, PNO Portugal hosted the webinar "Unlocking Opportunities: Explore the INNOMEM Open Calls in the Membrane Sector and Ignite Your Potential", aimed at presenting how to access – free of charge – specialized services in the field of membrane technologies.
The online event focused on the INNOMEM Applications and available services and how to participate in the project Open Calls.
If you missed the webinar, you can watch the recording to learn about the functioning of the Open Calls, including practical examples of how pilot lines can be involved in selected projects, and the significant advantages that these innovative technologies offer to various industries.
Our Open Calls are still running – submit your application here!
---