04/05/2021
INNOMEM Webinar for OITB Service Catalogue presentation
---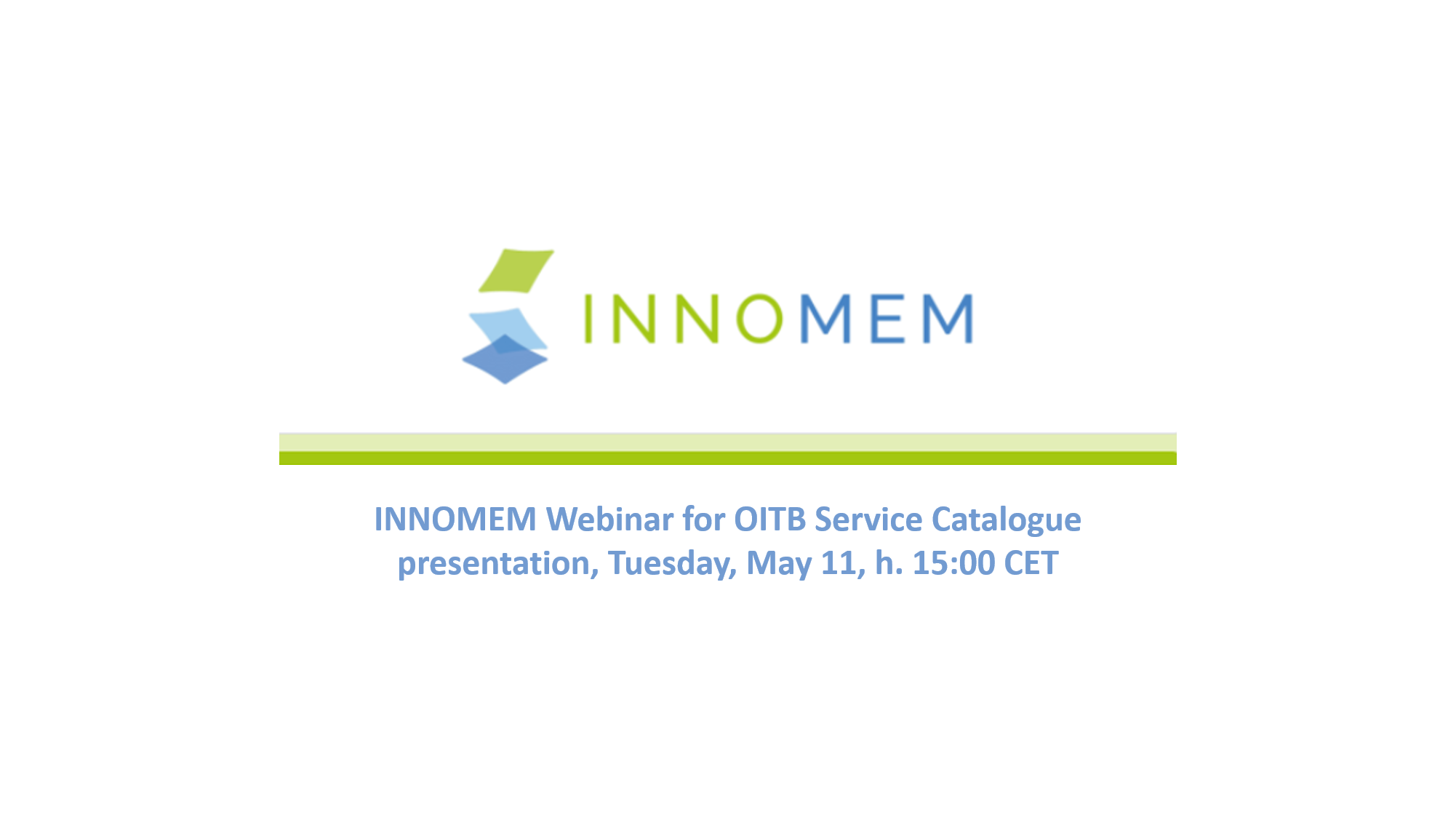 ---
INNOMEM will present for the first time the OITB Service Catalogue for the membrane sector!
Join the project consortium on May 11, 2021, to discover the services available and connect with the most relevant stakeholder in the European Membrane Market!
Take a look at the agenda and register now: https://forms.gle/SjR7dAZSHti5zs3k7!
---